Mountain IDEAL Sustainable Destination Training
Practical insights and effective steps for sustainable resort, rural, recreation,
and gateway communities
Session One: Full Day Workshop. November 3, 2021 @ 9:00 AM MDT
Session Two: Moderated Discussion with Q&A. November 16, 2021 @ 9:00 AM-12:00 PM MDT
Session Three: One-on-One Meetings. November 29 - Dec 10, 2021 by appointment
**For more information, please contact Melissa Kirr**
The last year-and-a-half handed the tourism industry every type of disruption possible: being unexpectedly shuddered for months; closing international travel for over a year; and having city-centers, national parks, and popular trailheads at full (or well beyond) capacity well into the shoulder season. This only added to the list of unique challenges that resort, rural, recreation, and gateway communities face which includes: finding ways to accommodate housing issues like affordable housing, workforce housing, and short term rentals; addressing resident frustration with traffic and other quality of life issues; relying on outdoor resources as primary attractions that are being degraded; and preserving a sense of place and authenticity for their destination experiences.

The Mountain IDEAL Training Program was designed to introduce community leaders to the concepts of "destination stewardship", a big-picture approach to holistically manage a tourism destination. The training will focus on how to incrementally install internationally-accepted best practices that can help your destination meet these challenges.
Session One will introduce key concepts of sustainable tourism and destination stewardship before introducing guest speakers to dive into how they've implemented destination stewardship. This session may have limited time for Q&A.
Session Two will be dedicated to Q&A with a moderated panel of destination managers and industry experts broken into two 90-minute sub-sessions. Topics will be selected ahead of Session Two to allow participants to pre-submit questions for discussion.
Session Three will be one-on-one consultations to answer any other questions related to self-assessment and preparing an application for the recognition programs.

This interactive training program is offered through Walking Mountains Science Center, a world-class environmental education center and Tourism Impact Services, a global leader in sustainable destination planning. Guest speakers offering first-hand experience and advice include destination managers and community leaders from: Colorado, North Carolina, Oregon, Wyoming, and More.
---
Participants in the Two-Day Intensive Training Will:
Gain an in-depth understanding of key concepts in sustainable destination planning
Learn to convene stakeholders and identify destination priorities for collaborative management
Conduct a self-assessment of their destination and initiate a planning roadmap
Receive

insights on

destination stewardship tools, templates, and resources
Session One Agenda
Challenges and Opportunities for Mountain Communities
Global Landscape of Sustainable Tourism Destinations
Mountain IDEAL's Standard and Assessment & Planning Toolkit
Mountain IDEAL's Recognition Program(s)
Mountain IDEAL's Top Five Best Practices with Case Studies presented by Guest Speakers
Mountain IDEAL's Self-Assessment Exercise
Session Two Agenda (potential topics may include)
Sustainability Assessments and Roadmaps
Validating Evidence and Recognition Programs

Stewardship Councils, Collaborative Plan Development, Conservation Funds

Q&A on specific best practices from the self-assessment
Session Three
Individual 1hr Virtual Mentoring Sessions with participants that complete the free Mountain IDEAL Self-Assessment
---
Early Bird Individual Rate Pricing (Until October 1, 2021)
Individual Rate for entire training:

If you are a member of the following; Mountain Pact, Growing Outdoor Partnerships, Certified Destination Staff, or Actively Green Business*


*Note: Actively Green members are those who have made their annual payment for the program to Walking Mountains within the last 12 months. Actively Green certification is not required.


Group Rate Pricing
We recommend joining the training as a group, it takes a team to become certified. Build your team with stakeholders that make up the destination, such as; destination management organization (DMOs), tourism, town and county staff, and land managers.
Group of 3 Rate for entire training:
Group of 5 Rate for entire training:
Opportunities for discounts for different group sizes:
---
About the Trainer, Robert (Bobby) Chappell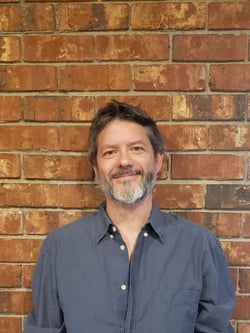 Robert (Bobby) Chappell started his career 20 years ago assessing recreation impacts and critical habitats as a conservation scientist. Since then he has worked on the front line of ecotourism in Costa Rica, the South Pacific, and the Virgin Islands; and advanced sustainable tourism development around the world as a thought leader and change maker with an expertise in destination standards and participatory planning.

Bobby was the lead architect for the Sustainable Vail Initiative where he developed sustainability standards and recognition programs for businesses (Actively Green) and destination managers (Mountain IDEAL) in the mountain resort community of Vail, Colorado. These two programs were established to help define a unified message around sustainability and illustrate leadership in destination planning, development, and management best practices. Bobby also supported the establishment of the Vail Destination Stewardship Council (DSC) which included Town of Vail, US Forest Service, and Vail Resorts and in 2017 led the DSC team in becoming the first certified Sustainable Destination in the USA. Since that time, Bobby has assisted stakeholders in Teton County, Wyoming and Breckenridge, Colorado in becoming the second and third certified Sustainable Destinations in the USA.

Bobby is a respected lead implementer for international planning and management projects for sustainable destinations. Most recently, Bobby co-led an international team to develop a Destination Assurance Framework Strategy for the Jamaican Ministry of Tourism. The eight-month project consisted of a comprehensive situational analysis, extensive stakeholder engagement, and strategy development which identified and defined opportunities to improve visitor satisfaction with the safety, security, resilience, sustainability, authenticity, and seamlessness of the visitor experience. Additionally, Bobby has conducted carrying capacity studies using the Limits of Acceptable Change methodology in Aruba and the Seychelles that identified tourism related risks and impacts; defined indicators for ideal capacity thresholds; and provided recommendations that would disperse visitor impacts while maximizing economic returns such as developing recognition and incentive programs, new experiences, and a quality-over-quantity marketing strategy.

Finally, Bobby is known to roll up his sleeves to work in a variety of roles with diverse stakeholders. This includes: facilitating community workshops and capacity building programs; backstopping destination managers on sustainability planning projects; and supporting micro, small, and medium sized tourism businesses on product and experience development, strategic planning, and setting up environmental, health & safety management systems.