The idea behind the Eagle County Community Wildlife Roundtable sprouted over a cup of coffee between local elected officials and federal land managers as an effort to bring together diverse interests and users to tackle issues surrounding the changing wildlife populations and suitable habitat in Eagle County. What began as an impromptu conversation in early 2019, is now a fully functioning collaborative effort, facilitated by the National Forest Foundation, with projects and initiatives stretching across Eagle County and over 30 groups or interests represented.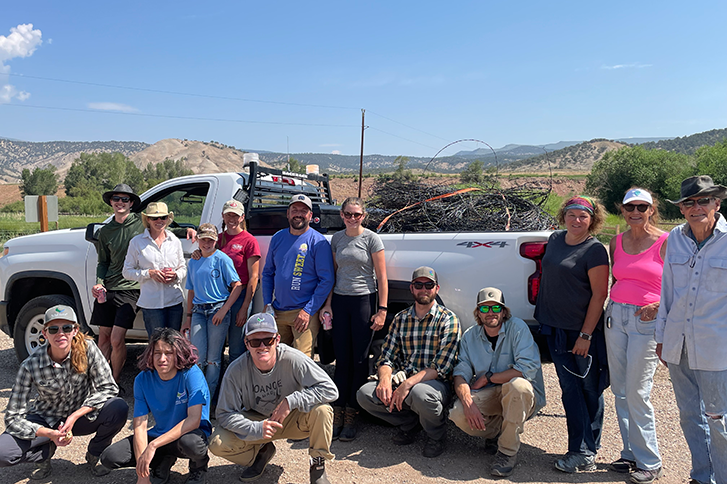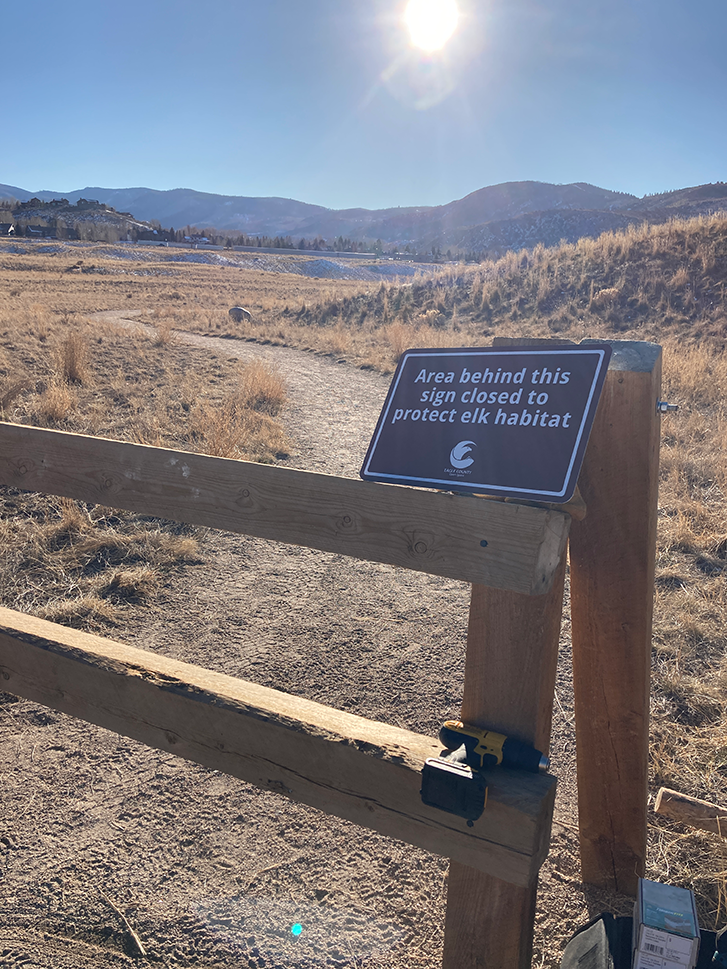 Vision
The vision of the Eagle County Community Wildlife Roundtable is that wildlife is thriving, our community embraces the value of a diverse wildlife population and takes action to protect and enhance wildlife and their habitat for future generations.
Mission
The purpose of the Eagle County Community Wildlife Roundtable is to gather a group of diverse stakeholders in the valley to understand and address issues facing wildlife populations. Together we will identify a shared vision and realistic actions to protect regional wildlife, while also ensuring that these actions are supported by the community as a whole. We want to leverage diverse values, creativity, and resources to move toward positive action and enduring solutions to the complex wildlife issues in Eagle County.
The objectives of the Roundtable are to address and form consensus around key issues such as:
A broad assessment of current habitat conditions and improvement efforts;
A collective vision for Eagle County with respect to wildlife and this process;
Public engagement and communication to support the collective vision;
Species, ecosystems, and communities to focus on for the project;
Threats to identified species;
Aspects of wildlife management that can be improved;
Data gaps or research needs that would help inform recommendations;
Actionable recommendations and implementation where possible; and Identification of resources necessary to implement next steps.
In the News
Eagle County Maps Wildlife Movement
Listen to CPW and Eagle County staff discuss the Community Wildlife Roundtable and the tools they are working on to make decision-making with wildlife in mind easier.