Empowered & Engaged Workshop
September 12, 2018 | 2:00 pm-4:30 pm
Walking Mountains Science Center, Avon
Employee engagement and sustainability go hand in hand. Learn how to use your sustainability efforts to reconnect with your employees and to discover what your staff is interested in. By holding regular Green Team meetings, you'll give your personnel a chance to connect across departments, make their voices heard, and get excited about projects going on at work. Attend this workshop to create strategies for employee engagement at your office.
Why Attend an Actively Green Training?:
Develop a deeper understanding of sustainability best practices
Learn new tools to implement sustainability in daily operations
Complete a sustainable business self-assessment and action plan
Prepare for the Actively Green Sustainable Business Certification
Tap into a growing network of other sustainability professionals and community leaders
#BeBetterTogether - Help reduce carbon emissions to support the Climate Action Plan for the Eagle County Community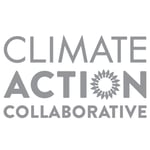 Working to reduce Eagle Valley carbon emissions 25% by 2025 & 80% by 2050.